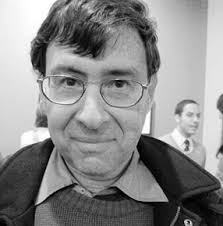 David Shapiro
wrote the first book on John Ashbery's poetry, the first volume on Mondrian's flower studies, the first on Jim Dine's paintings, and the first monograph on Jasper Johns's drawings. The recipient of numerous national and international awards, he collaborated with John Hejduk on many operas, masques and books, and their Palach project was dedicated by President Havel at the Castle in Prague. He has been much translated and appears in many anthologies here and abroad. His play with Stephen Paul Miller,
Two Boys on a Bus
, was performed at the Kitchen with music by Laurie Anderson and starred Taylor Mead. He collaborated extensively with Rudy Burckhardt on films and photographic pamphlets, and at 24 was the youngest poet ever to be nominated for the National Book Award. His ten books of poetry include
Poems from Deal
,
A Man Holding an Acoustic Panel
,
The Page-turner
,
Lateness
,
House (Blown Apart),
Burning Interior
,
To an Idea
,
After a Lost Original
, and the recent
Selected Poems.
David Shapiro
Mondrian: Flowers
Abrams